We are a professionally managed company for Manali To Leh Taxi Service. With us a get a cheaper Taxi Booking company based in Manali. We are a well-known and trusted single-source booking solution for the business traveler.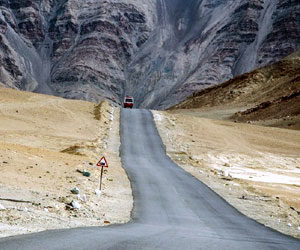 Manali to Leh Ladakh Taxi service is usually two day journey and guests have to stay either in Keylong or Sarchu campo sites. The reasons for halt on journey is due to high altitude which needs acclimatization and adjustment of human body in relation to altitude or temperature variation. All travellers and guests are advised to take a halt on journey so that Manali eh Taxi journey becomes enjoyable !
For Leh, there are no flights available from Manali. Trains too are not available for this region since the Ladakh region does not have any railroads. Roads are the only means of travel between the two stations (Manali to Leh) and the region is immensely rich in Natural Beauty worth photography and lifetime experience !
Feel Free To Contact Us at : 09736524288 :: 09736124288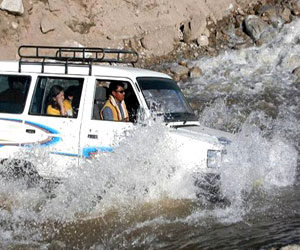 Manali Taxi Services Provide Daily Taxi services to Leh from Manali with the best Driver suitable for Leh. Our Drivers are professionally trained for Leh they the best experience of this road, every year more 25 times they do up and down from Manali to Leh and Leh To Manali by road each year and they know the road more better then anyone. The journey in Taxi Services between Leh and Manali takes about 18 hours or one day. We also have Taxi services for two days trip also from Manali to Leh with an overnight halt in camps at Serchu or Pang. The most comfortable and convenient though expensive mode of travel, however, is by Manali to Leh Taxi Service, which are available for hire on fixed point to point.
Taxi services for Manali to Leh are also managed by us on regular basis in peak seasons. Manali Leh taxi services come with different charges as guests like to travel in Tata sumo, Tavera, Scorpio, Toyota Quails or Innova. We provide the best taxi services for Leh & Ladakh From Manali at lowest taxi rates.We have our own vehicles for group taxi services like Temp Traveller force that can accommodate at least 11 persons are available with us. Our rates for taxi services from Manali to Leh are always reasonable and lowest then others. We try to offer best packages for Manali Leh Jeep Safari Tours.