The Company – Tour Operator in Manali, Himachal Pradesh, India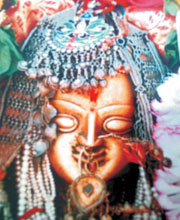 Trip Manali Holidays, is based in the "Valley of Gods" – Manali, Himachal Pradesh, India with branch offices in Shimla. With the main focus on our best service we provide all type of travel related service to our guest and costumers. Due to our best service today we earned a big name in market and also gained recommend guest. Our staff is professionally experienced in their work. We provide 24 Hrs assistant services to our customers. You can get all these services as given below under one roof. Our special tours will make you return over and over again to experience the wonders of Manali.
We organize trekking, jeep and motorcycle safaris, mountaineering expeditions, cycling, paragliding, whitewater river rafting, wildlife tours and pilgrimage mainly in the Himalaya. We also arrange transport services, hotel bookings and facilitate basic all-ground arrangements for group activities and individuals for their activities in the Himalayas.
Reliable & Responsive
The Management team is part of the day to day action. From the day our guests arrive till they depart, we are completely aware of their whereabouts. We work proactively in case of unexpected events or situations that demand change management. Our extensive like-minded.
Hotel Booking for Himachal
Individual or group booking in any hotel of any category and in any part of Himachal. can be provided instantly. Owing to our very good connections with the hotels in almost every part of the country, we are always in a position to offer very lucrative discounted rates to our clients. Please enter our hotel query form and just let us know the name of city and category of hotel and wait for sometime. we shall get back to you in no time with a number of suitable options.
Car Rental Services
We provide a large range fleet of cars / coaches at our disposal, and providing the fleet itself is not enough, we need to see that we use best transport for our clients, and provide them a good value for their money.
WHY TRAVEL WITH US :
We don't take any chances since we believe that your trip should be truly unforgettable. We select the best possible accommodation, transportation, sightseeing and excursions to suit your tastes and budget. We plan tailor-made itineraries as per your exact requirement of Manali. We offer our specialist knowledge at your disposal to perfect your travel plans.
We are dedicated to the development of long-term client relationships, as we understand that our customers define the standard of our services.
We deliver on the promise, which is based on the foundation of integrity. We do whatever it takes to deliver values to our travelers.
We are committed to do our best to achieve excellence in our undertakings and intend to provide customer satisfaction by being efficient and competitive.
We follow a relentless pursuit of goals and objectives with the highest level of energy and enthusiasm that is voluntary and spontaneous.
We always respond to clients with a sense of urgency.
Our primary aim is to assist in the development of offbeat India travel destinations so that we may assist visiting traveler to make him see and feel real India along with traditional destinations.
We are the dedicated advocates of Responsible Tourism and support Eco Tourism to the best of our ability.
We have efficient and caring travel professionals who understand the destinations and offer practical suggestions to the visitors for every visiting place.
Reliability, Punctuality, Comfort, Words that count most to you and to us. Where most of the team is headed from people from services background which looks to discipline, comfort, quality and unity at work and society, which has headed the organization with 15 years of unmatched professional reputation /goodwill in the business.